Handcrafted Personalized Keepsake Ornaments
individually handcrafted & hand finished
*** *** ***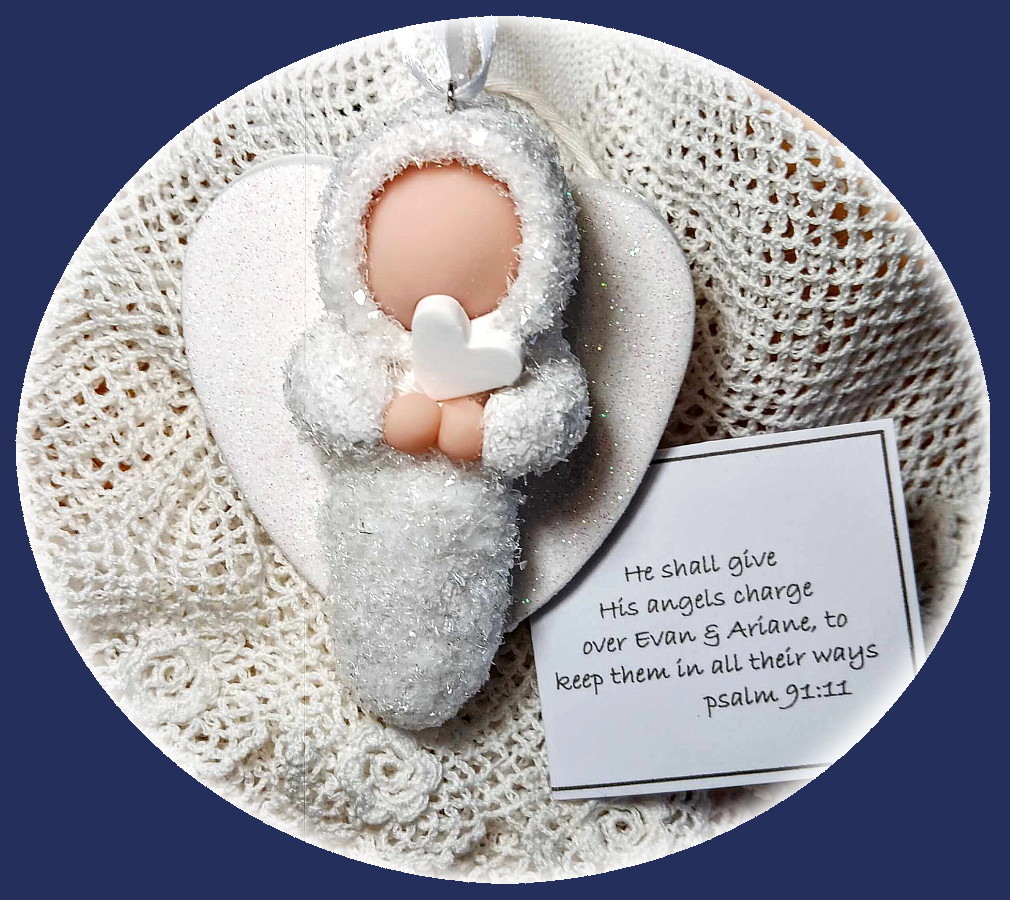 Crystal Glaze Angel Keepsake
I hand-sculpt every Angel by hand, therefore, each one will be somewhat different.
A couples first names or initials will be handwritten on the backside of the angels wings
and a date/year can be added as well. After your Angel is cured, I glaze the bunting
with a crystal glass finish. This premium crystal glaze I use is different from glitter
because it consists of very tiny flakes of glass that is manufactured in Germany.
It reflects light to achieve a unique sparkle that will never dull or turn yellow with age.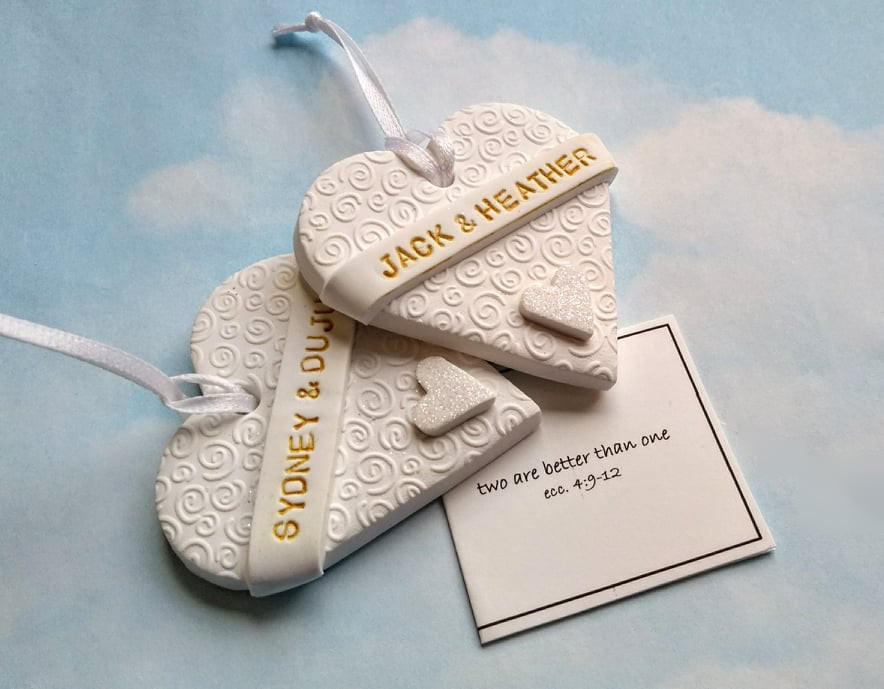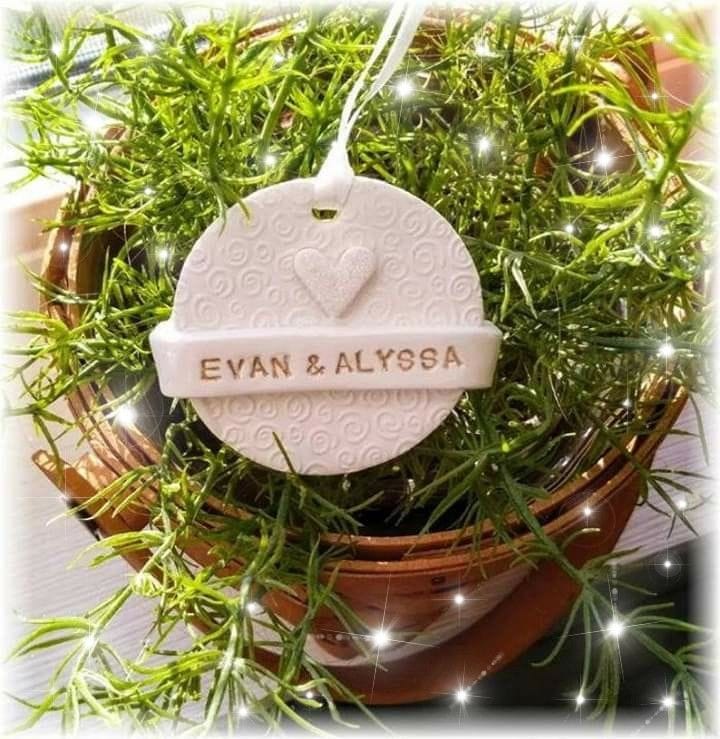 Heart or Round Style Keepsake Ornaments
These handcut ornaments will have a hand-stamped name or intials on the front
banner, plus a year or a date will be handwritten on the back side of the ornament.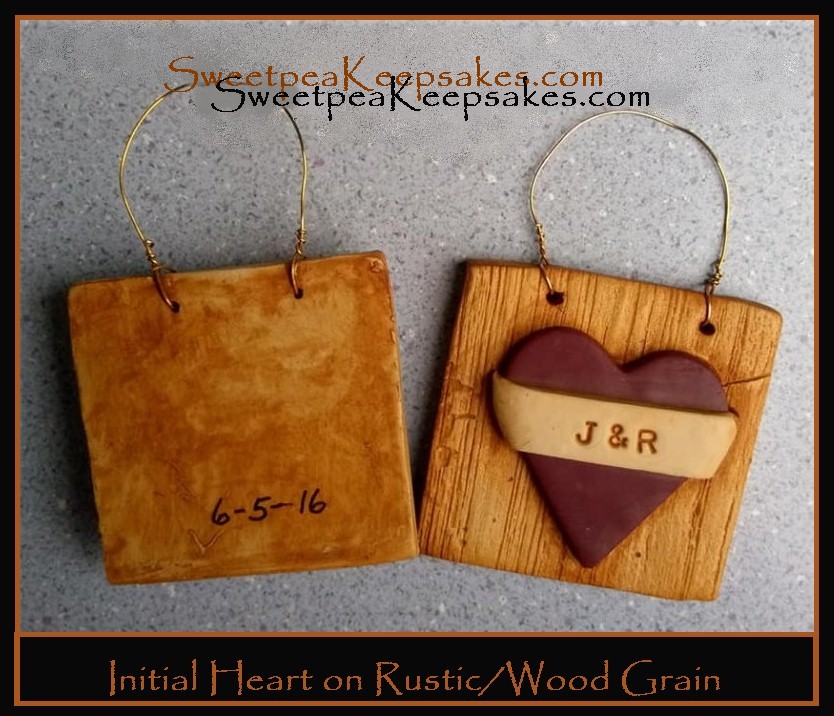 Every faux wood backplate will be different because I individually hand-cut
and stain each one by hand. The front banner will be hand-stamped with a
with a name of your choice and a date or year is hand written on the back side.
***
Keepsake Ornaments (2" tall) - $15 ea.
Rustic Initial Heart Keepsake (2" tall) - $20 ea.
Crystal Glaze Angel Keepsake (3" tall) - $40 ea.
*plus shipping*
I do not ship international
***
To place an order please contact me at:
usa.sweetpea@yahoo.com
and let me know what you would like to purchase.
I will create an invoice for you via PayPal and email it to you.
If you do not have a PayPal account, PayPal will give
you the option to pay with your credit card.
(I do not ship internationally any longer. shipping in the usa only)
*** *** ***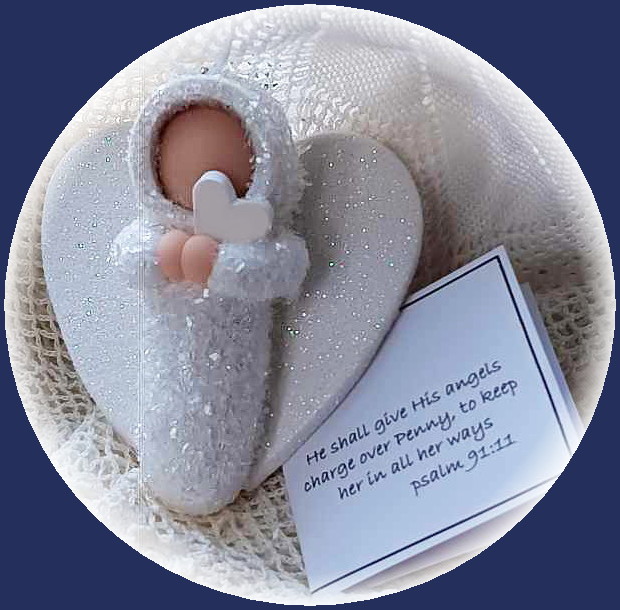 click here to return to my home page