Things About Me!
My name is Penny Ellen Adams and
have been creating art most of my life.
As you can see my initials are "PEA"
and my nickname is "Sweetpea."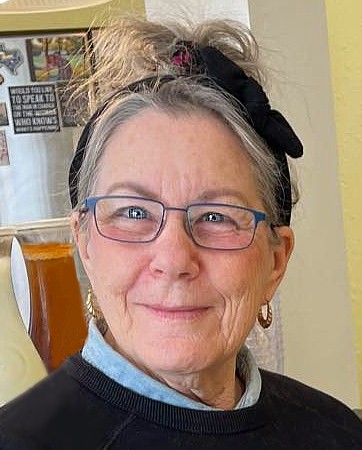 I am a Grandmother of three, and a Great-Grandmother of four.
When I retired, I moved to a Senior Citizen Community and love it here!
My work space is by a large window overlooking the Root River
and a wooded area, where the deer bring there fawns to feed.
In the Winter the trees are gorgeous as the
snow hugs their branches, what a sight to behold!
I love Winter and God's nature.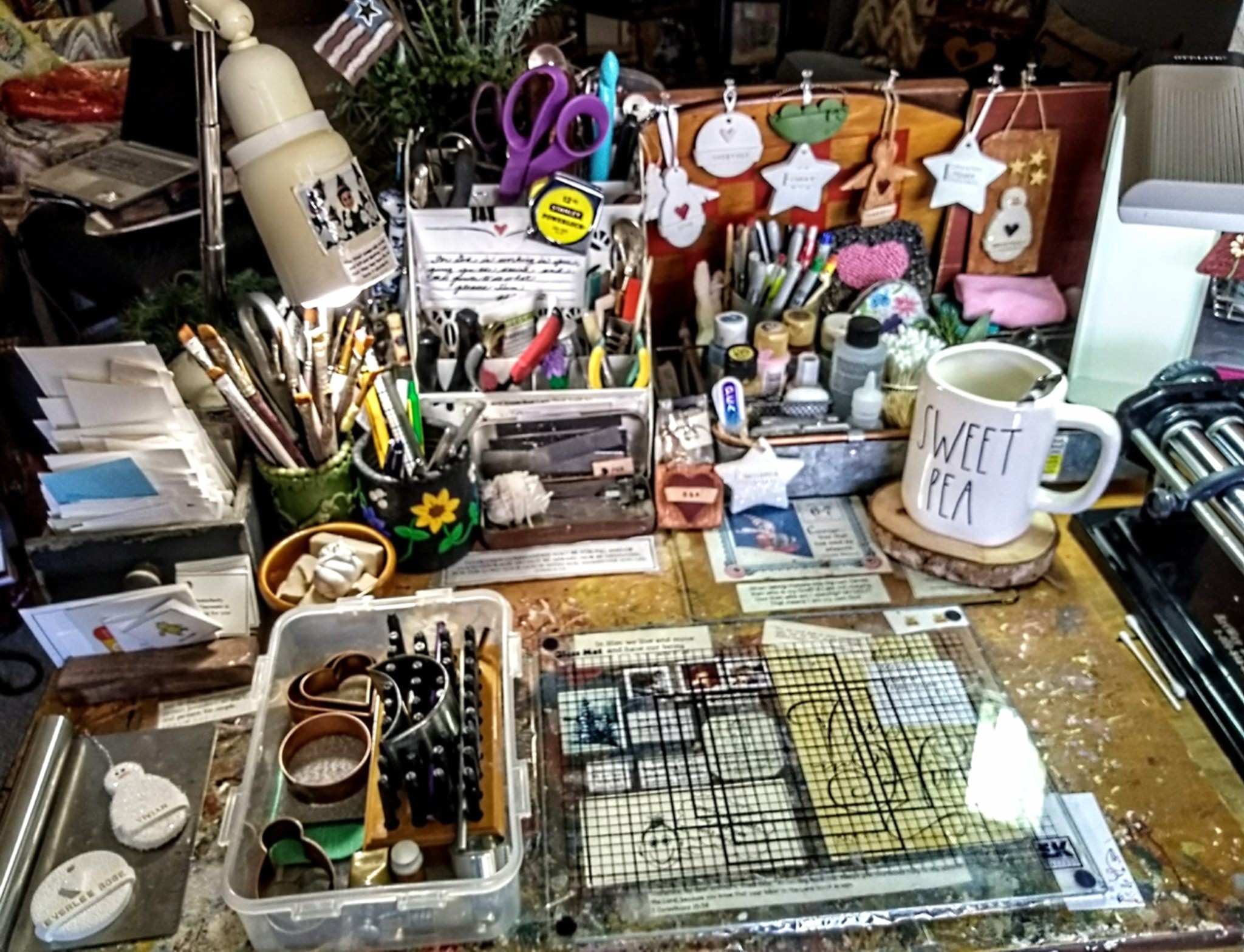 As a child, I loved to draw, doodle and color. My teachers loved my art
and thought I was very creative. When I was in my third grade art class,
I made a dinosaur out of clay. My art teacher chose that piece to be
displayed at the school board of education. Little did I know back then,
that years later I would choose clay to be my major medium!

For years I painted folk art accessories and miniature watercolor portraits.
I created jewelry and all kinds of ornaments and babbles. In 1992 I was introduced
to polymer clay. My first design were my little angels. I have added other designs through
the years that are loved by both the person who purchases and by the person who received
them as gifts for the special occasions of life and as a comfort to those who are grieving the
loss of a loved one or pet. I am always grateful and in awe at the wonderful feedback I receive.

I specialize in personalized, handcrafted Keepsake Ornaments for all occasions of life,
All of the Keepsakes I create are my original ideas and are totally
handcrafted in the USA by me. When you purchase from me, you will be
recieving a piece that has spent quite a bit of time in my hands and
has been made with a lot of care and love. Personalization is always free.

It's very satisfying in knowing others appreciate what I have crafted from scratch
with my own hands. It never stops bringing joy to my heart when customers
tell me how my keepsakes have touch someone's life. It's a very fulfilling thing for
me to create tangible memories that people connect with on a personal level.

I consider each one of my Keepsakes
"little pieces of art to be treasured for a lifetime."
I am blessed by your support, it is greatly appreciated and I am thankful for your interest!
***
for questions or comments email me at:
usa.sweetpea@yahoo.com



click here to return to my home page