Personalized Pumpkin Keepsake Ornament
*** *** ***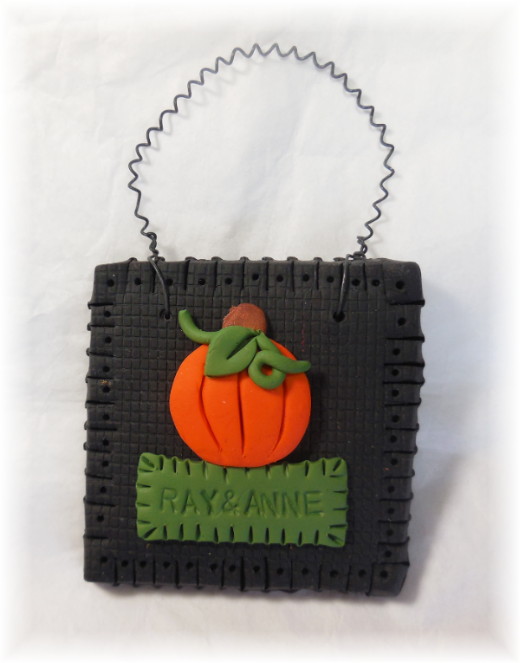 I take lots of time and care creating every ornament,
And becauce each one is handrafted, no two will be
exactly the same and will have it's own variations.

All the lettering is aligned by eye. They are stamped and stained
individually by hand. This is not an exact process, therefore, the
inexactness is part of what lends originality to my work.

*** *** ***
$18 ea.
*** *** ***
To place an order please contact me at:
usa.sweetpea@yahoo.com
and let me know what you would like to purchase.
I will create an invoice for you via PayPal and email it to you.
If you DO NOT have a PayPal account, PayPal will give
you the option to pay with your credit card.