PEAS FOR SALE
{everybody loves these veggies}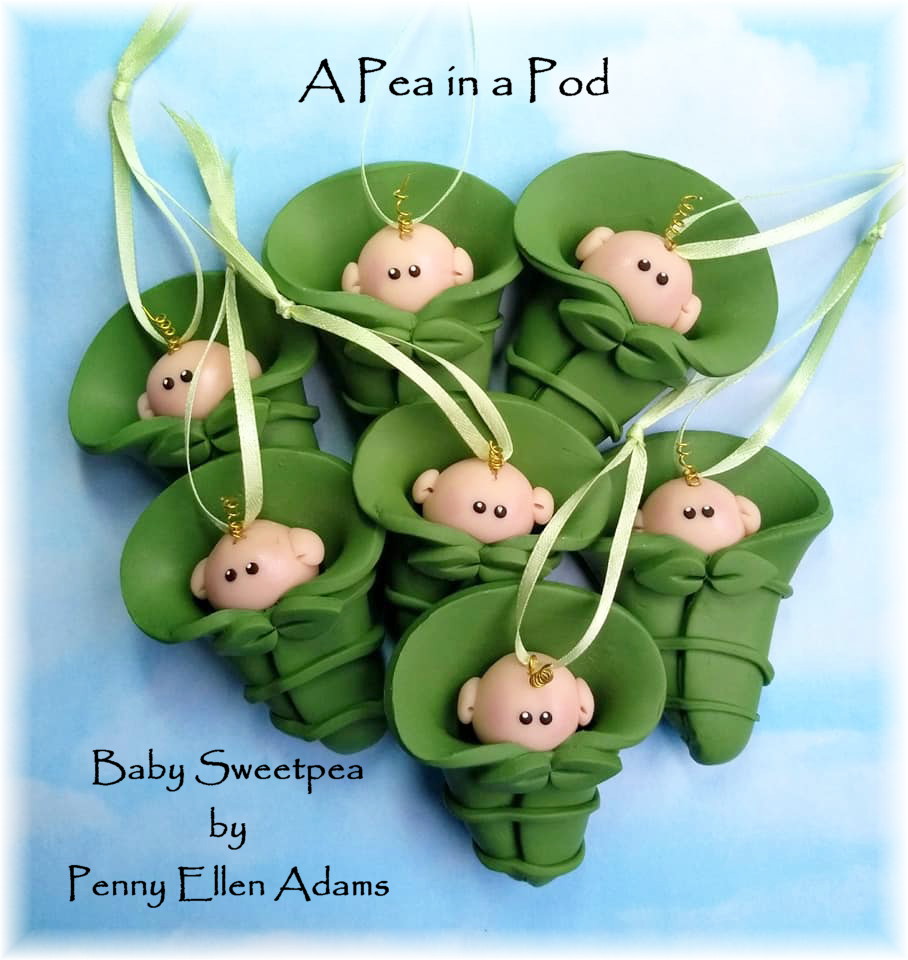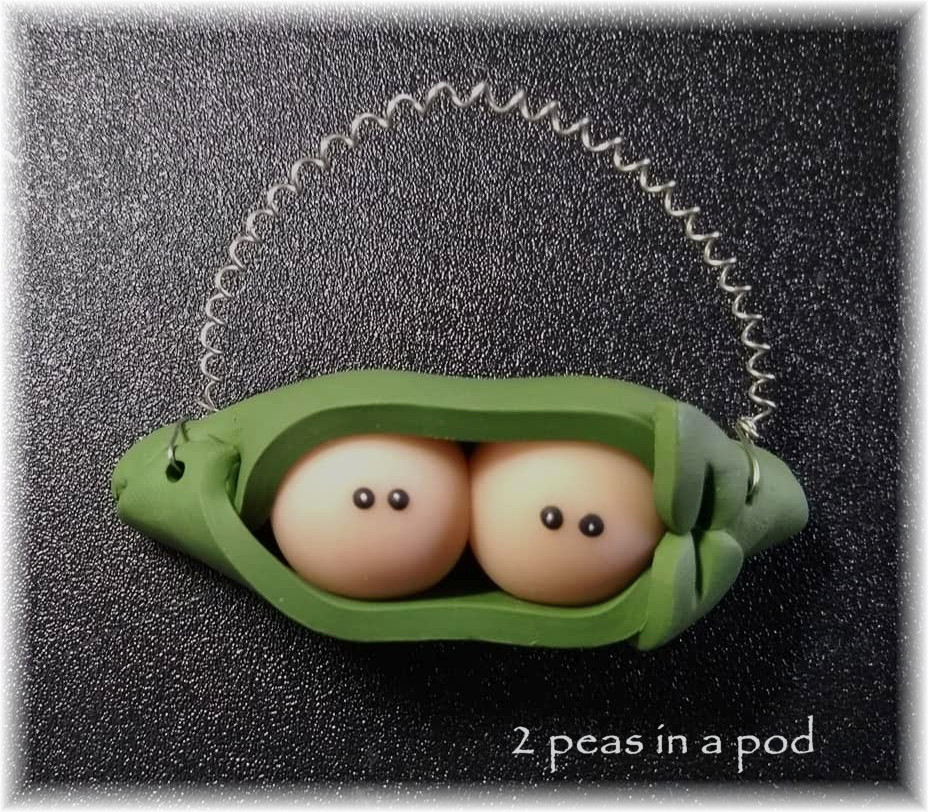 TWO PEAS IN A POD MEDALLION ORNAMENT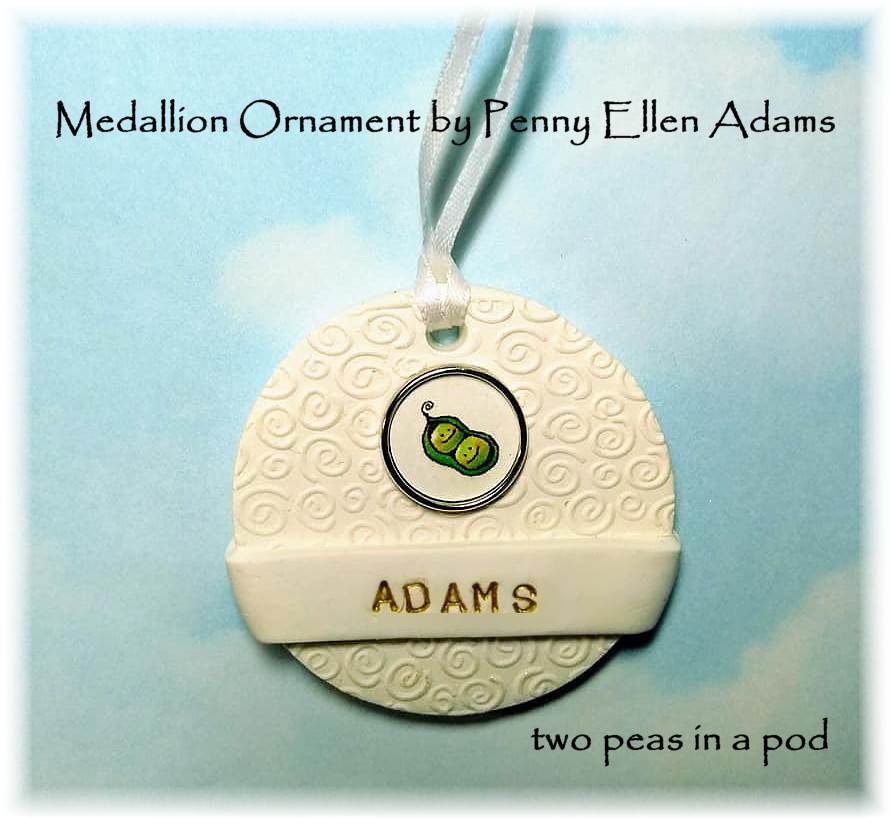 PEAS IN A POD: SCULPTURES & ORNAMENTS


Peas in a Pod sculptures and ornaments make great "toppers" on a
cupcake, muffin or wedding cake. Great one of a kind engagement,
wedding or anniversary gifts.

All of my "Peas in a Pod" are individually hand sculpted with lots of love and care.
I put a lot of time and effort into each one making sure they are the highest
quality Keepsakes. Every one will be slightly different, creating a one of a kind little
piece of art that will give lasting memories to be treasured from generation to generation.

The lettering is aligned by eye. They are stamped and stained
individually by hand. This is not an exact process, therefore, the
inexactness is part of what lends originality to my work, as opposed to
the cookie-cutter look of machine made pieces that are mass produced.

*** *** ***
Peapod Cake/Cupcake Topper ~ $22.00
Baby Sweetpea [a pea in a pod] ~ $25.00
Two Peas in a Pod Medallion Ornament ~ $15.00
Two Peas in a Pod Keepsake Ornament ~ $25.00
Three Peas in a Pod Keepsake Ornament ~ $30.00

To place an order please contact me at:
usa.sweetpea@gmail.com
and let me know what you would like to purchase.
I will create an invoice for you via PayPal and email it to you.
If you DO NOT have a PayPal account, PayPal will give
you the option to pay with your credit card.


click here to return to my home page