~ ~ ~ IN LOVING MEMORY ~ ~ ~
Memorial Keepsakes bring comfort
for grief in reaction to any loss.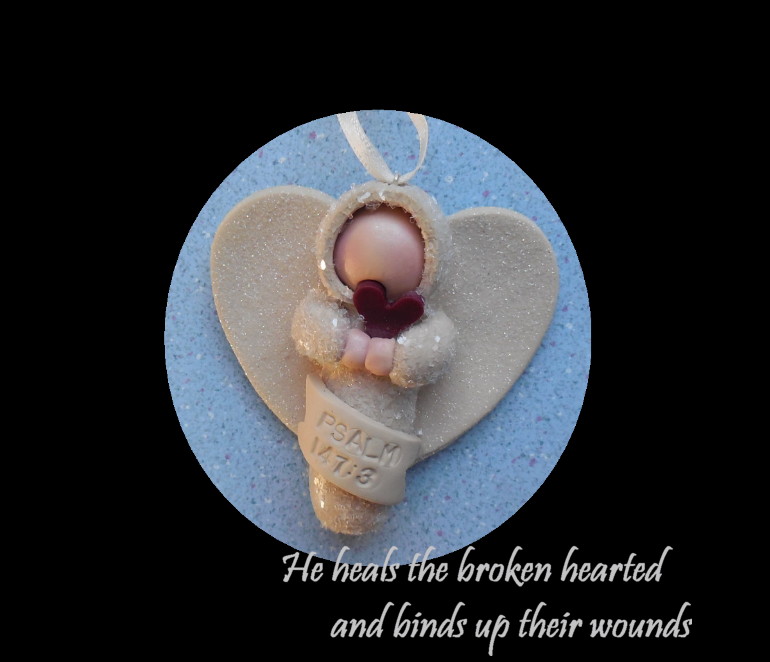 I specialize in personalized, hand sculpted Keepsake Ornaments for all occasions of life,
however, a large part of my business is creating memorial angels. My heart goes out to
all families who suffer from the loss of a loved one or their beloved pet. I have been
doing this for over 25 years and it never gets easy knowing that people are grieving
and it never ceases to sadden my heart. Yet the feedback I receive assures from the
recipients that they are comforted by a tangible remembrance of their loved one.
That is what encourages me to continue creating personal memorials
and keeps me able to continue to do what I do.



*** ***
These hand crafted Memorial Keepsakes bring thoughtful
heartfelt comfort to people in any occasions of life who are grieving:
* suffering illness * surgery * trying time of life * bereavement *
*divorce * pets * our beloved friends and family *
* for loved ones who need reassurance they are not alone*

"MEMORIAL ORNAMENTS"


These precious keepsakes will be personalized with a first or last name.
When ordering, please specify a round or heart shape, the color of the heart
and the first or last name you would like handstamped on the banner.

"FOREVER FLOWERS"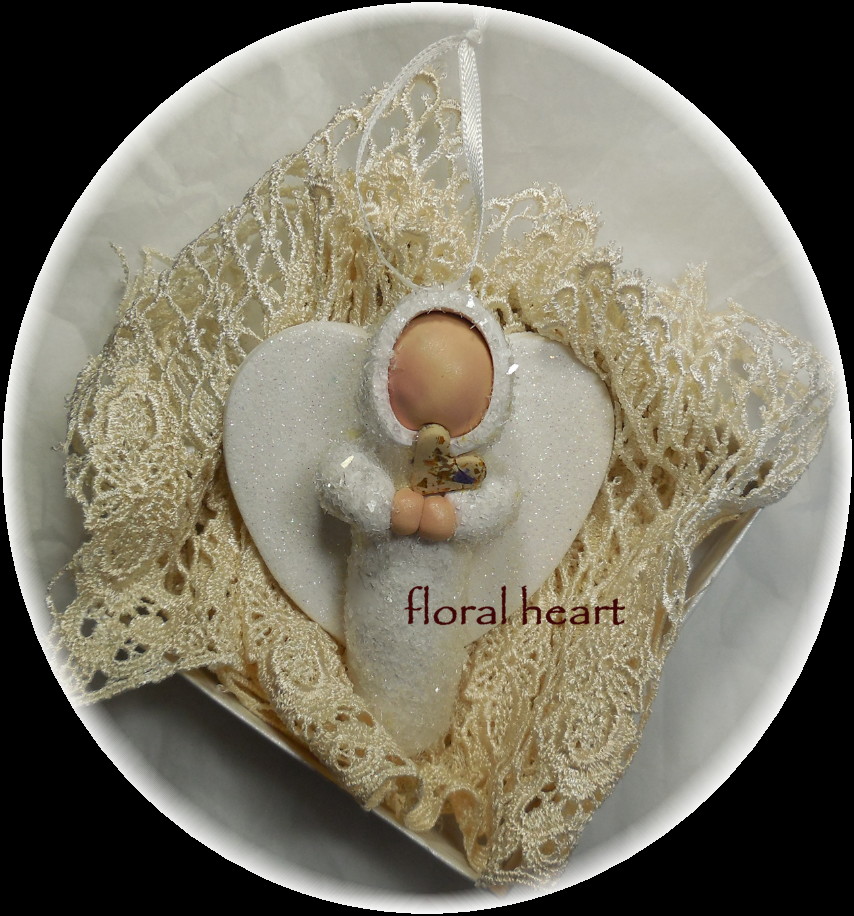 I can use your fresh petals from any special occasion or memorial from
this week or dried petals from flowers you have saved for years. The color
and grain of the rustic wood will be different in color.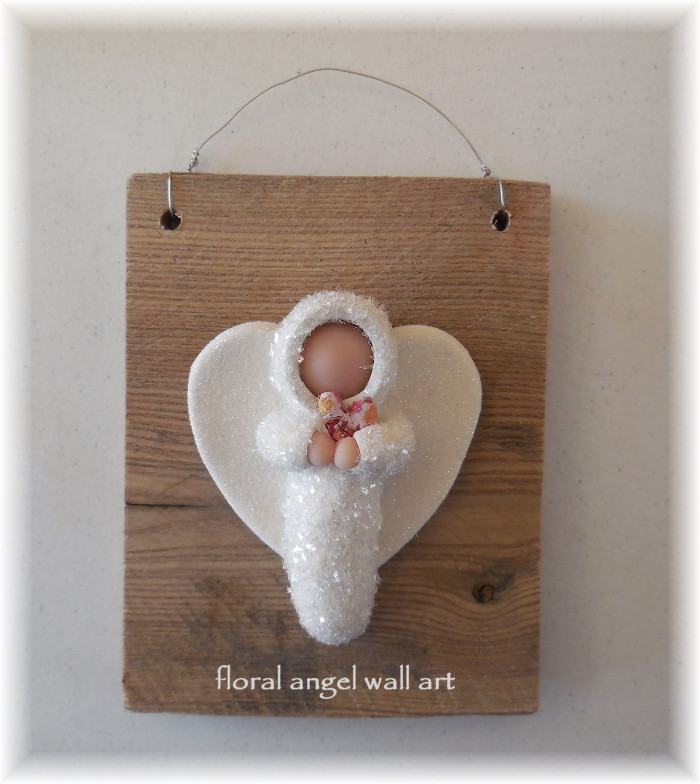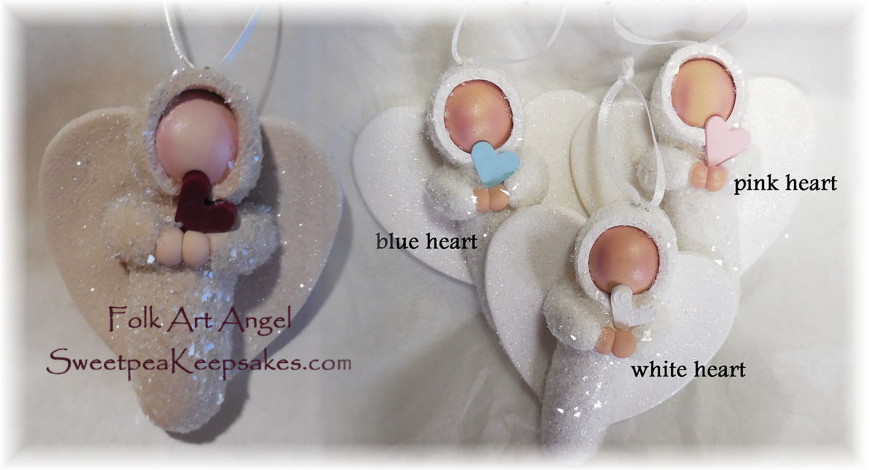 folk art or white bunting w/heart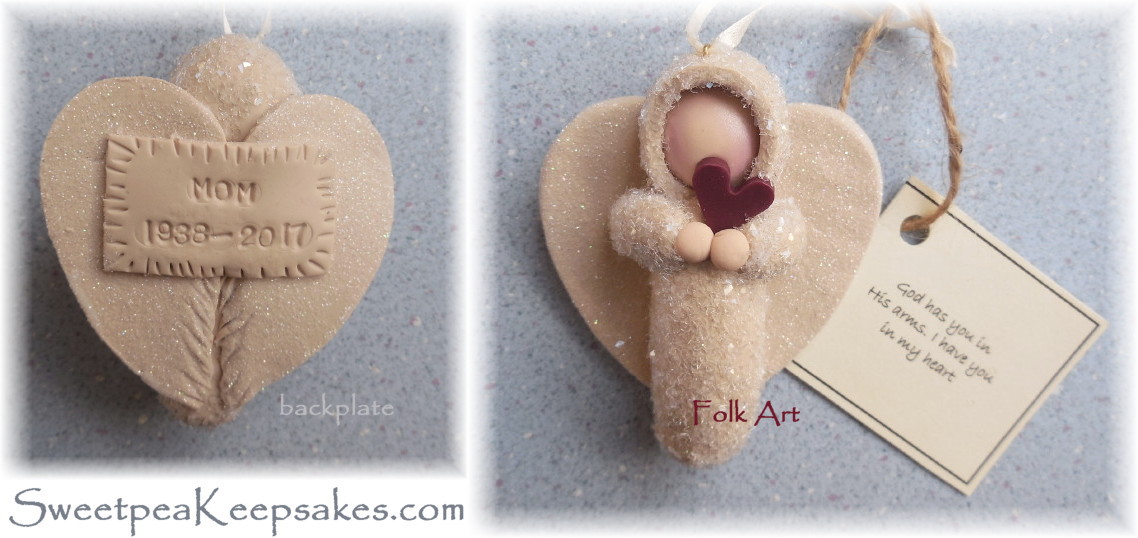 personalized with your information



All of my Memorial Angels are totally handcrafted with lots of love and care.
I put hours of work into every one of my creations, therefore, each one will be
slightly different in appearance. Each one will range in size from 2-1/2" to 3" tall.
The rustic wood I use for the "Wall Art" is approximately 4" wide and 5-1/2" in height.

The lettering is aligned by eye. They are stamped and stained
individually by hand. This is not an exact process, therefore, the
inexactness is part of what lends originality to my work, as opposed to
the cookie-cutter look of machine made pieces that are mass produced.



Paw Print Keepsake Ornaments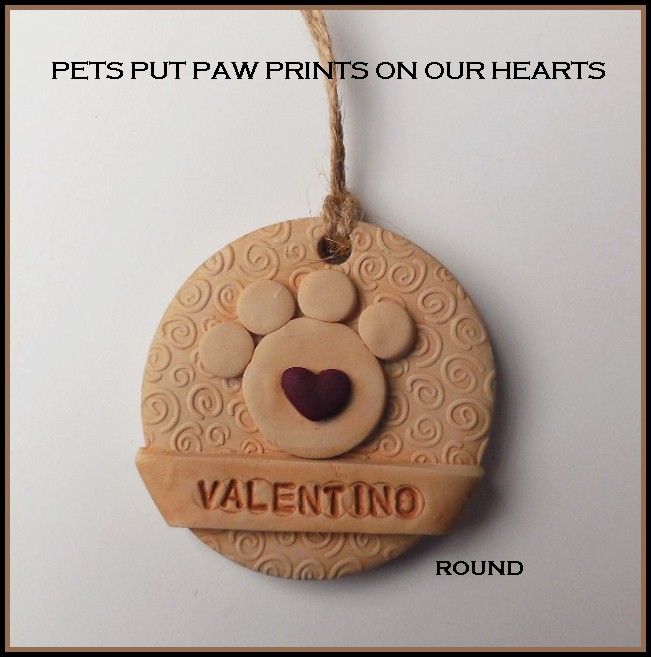 front banner personalized with a name

*** ***
My Keepsakes are more than just ornaments, they
create everlasting memories for all who receive them.

*** ***
All of my Keepsakes are totally handcrafted
in the USA by me. I put hours of work and love into each one.
I do not use any molds and personalization is always free.

Although I use the same technique on every ornament,
please keep in mind that each one is individually handsculpted
and will be a little different from the keepsakes you see pictured.
*** ***
Whether it is to commemorate a happy or a
sad time, people appreciate a tangible, lasting memory.
And there is nothing more thoughtful than a to receive a
handcrafted, Keepsake created and personalized just for them.

Prices
Round, Heart or Paw Print Ornament ~ $12.00 ea.
Angel w/Heart/Star/Floral [approx. 3"] ~ $25.00 ea.
(shipping ~ $4.00)

To place an order please contact me at:
usa.sweetpea@gmail.com
and I will create an invoice for you via PayPal
If you DO NOT have a PayPal account, PayPal will give
you the option to pay with your credit card.


click here to return to my home page