ROLY POLY - "HOLD ITs"
I call these little roly poly angels, "HOLD ITs" because they are
created to hold a special photo, favorite scripture verse, recipes, etc.


Because every one is individually hand-sculpted, they will vary somewhat
in appearance and size. (being approx. 3-1/2" from the top to bottom)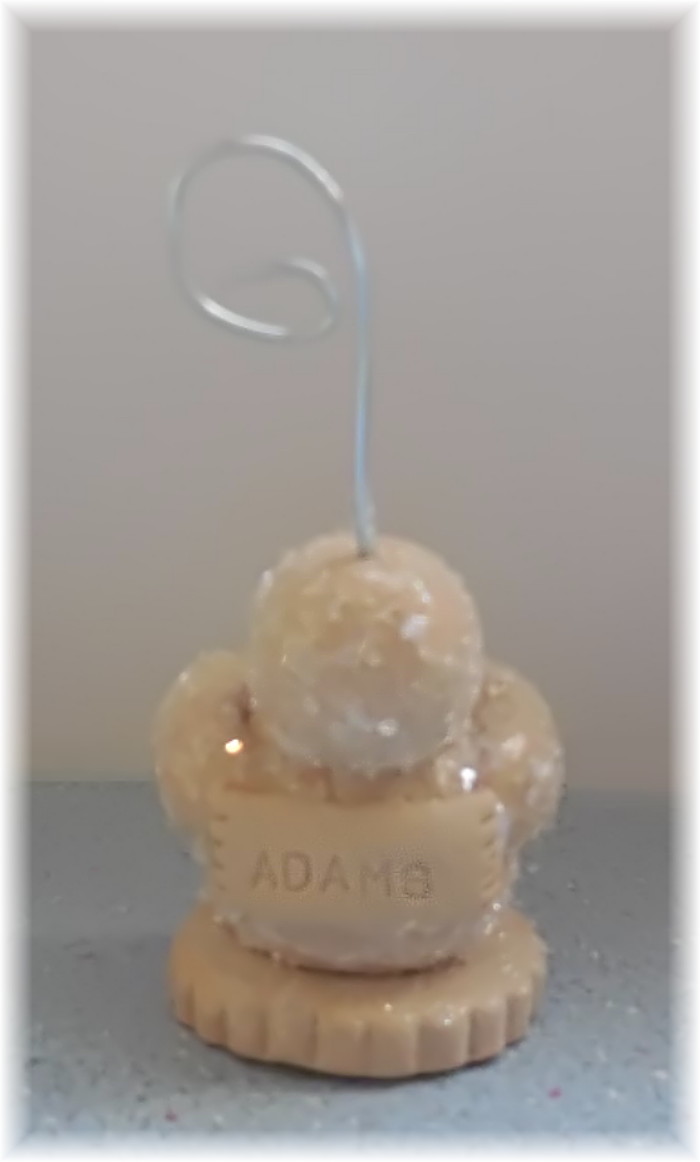 hand stamped name plate
(free with your purchase of a "HOLD IT"}

PRIM FOLK ART SNOWMAN W/HEART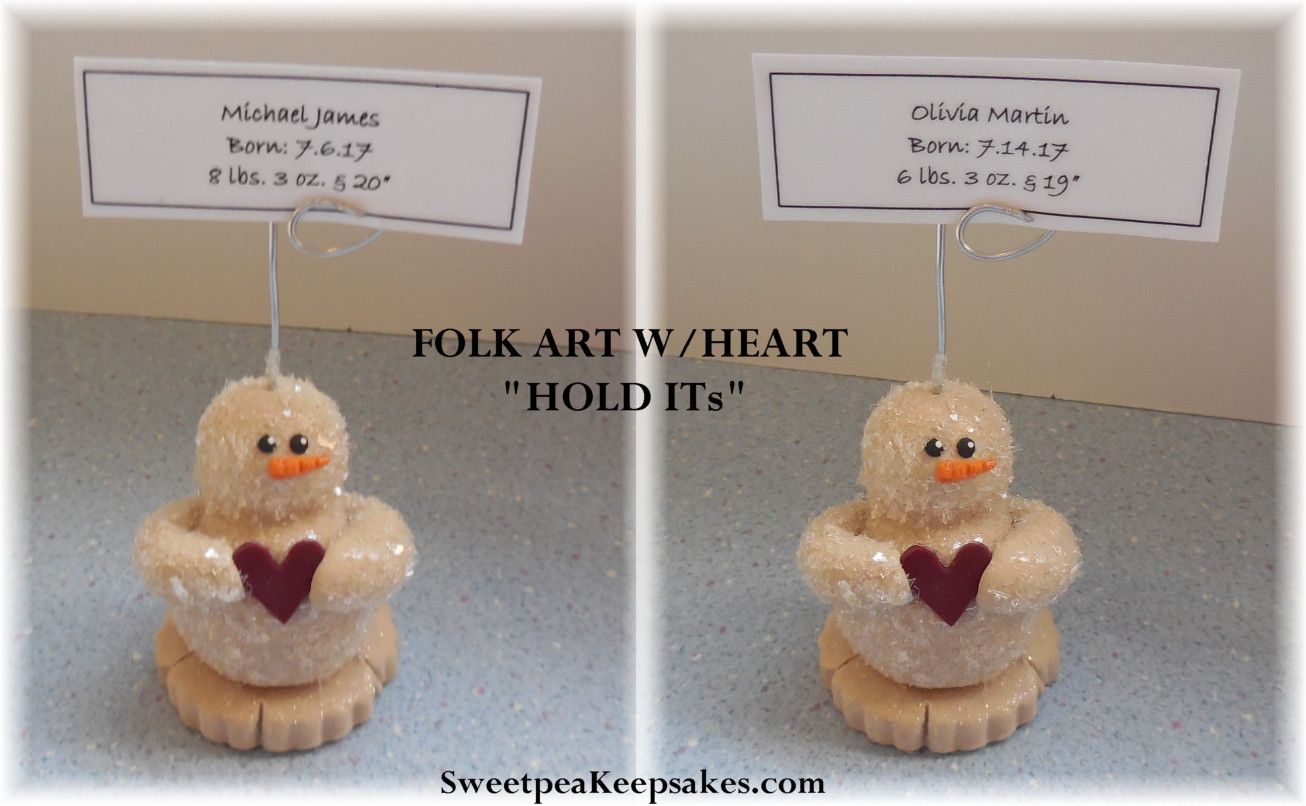 ROLY POLY ANGEL ON A CLOUD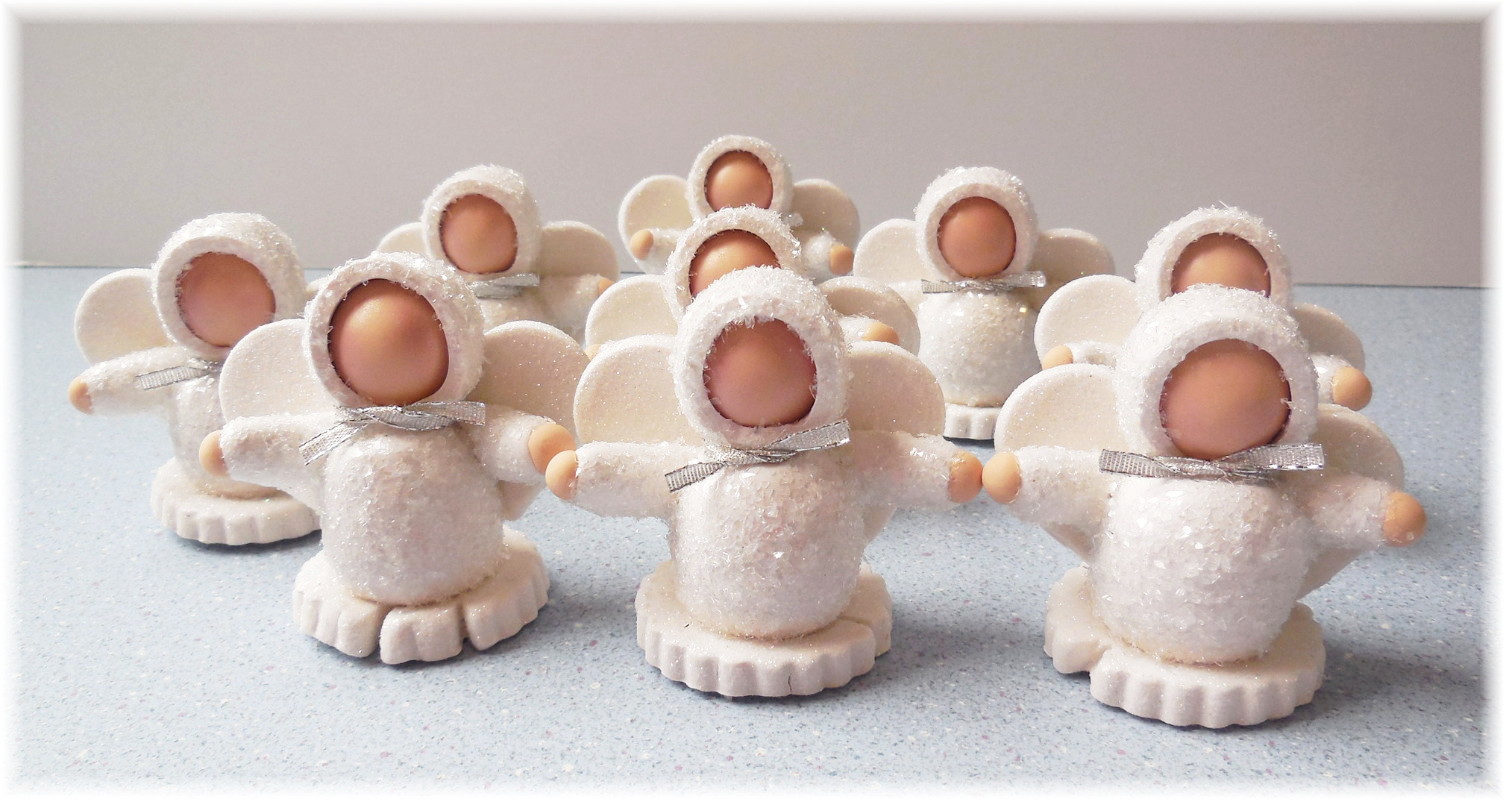 Each one varies in size and are approx. 2" tall.





click here to return to my home page