Band-aid Hearts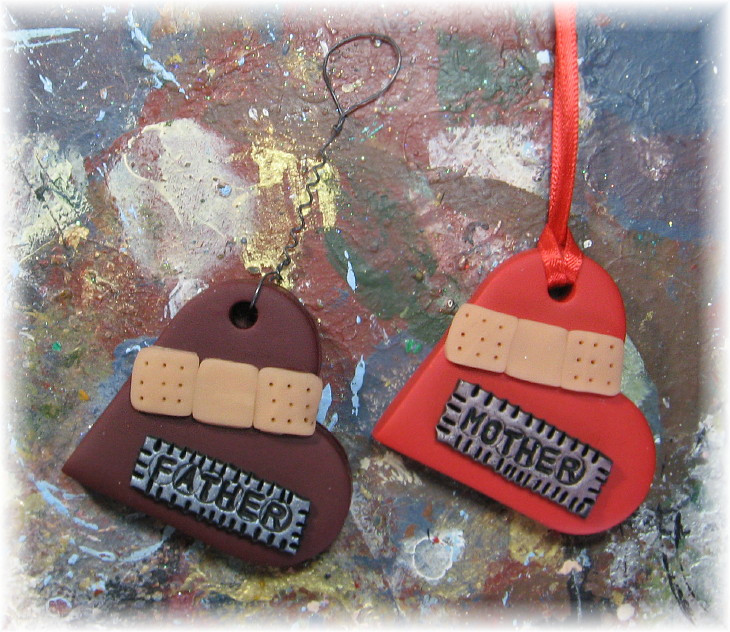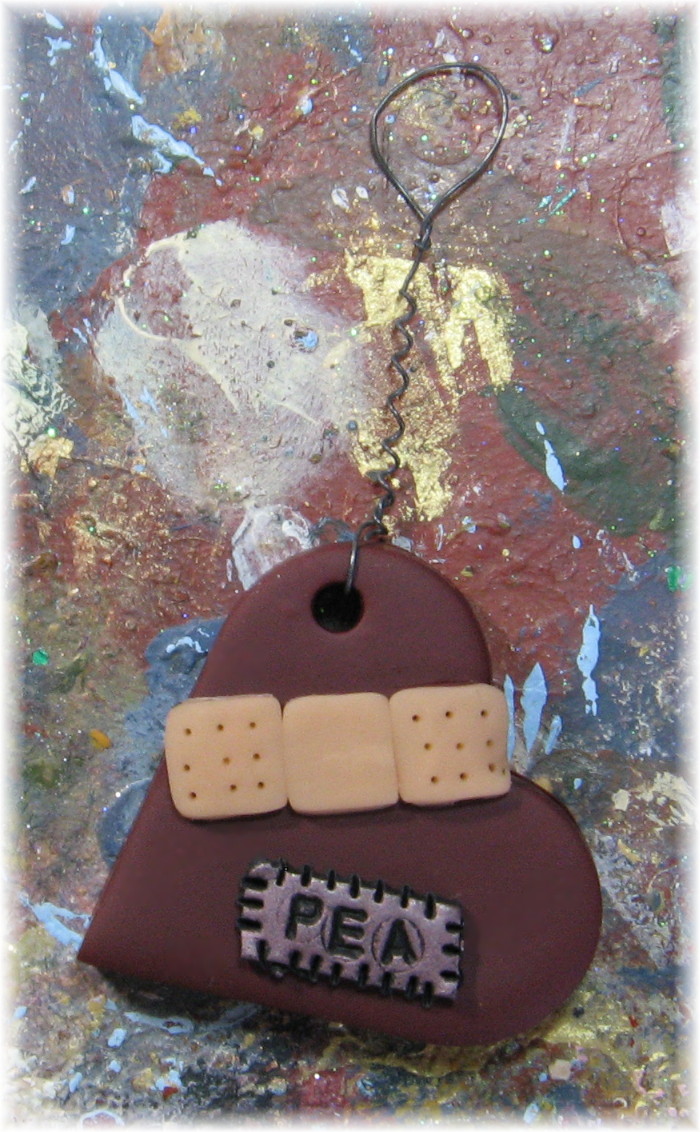 These hand-formed hearts and band-aids are a great for gift giving for
those who are going thru a tough time, to commemorate an event or as a memorial.
I attach a little plaque with a hand stamped name on the front. I will hand stamp a date
on the back upon request. You a can choose a red or folk art (burgundy) heart.
Upon request you can have a gloss finish, otherwise it will come with a matte finish.

Whether it is to commemorate a happy time or a sad time,
people love to have a tangible lasting memory of life's events.
What could be a better way than a to receive a handcrafted,
personalized Keepsake created just for them?

Quality, personalized, handcrafted gifts for kids from expectant
mother to bereavement and all of life in-between.

Great gift to give encouragement of His love and healing for us.
He has healed my broken heart and He can do the same for you...
just surrender your life to Him and in His time He WILL heal
your broken heart and dreams, too!

You can choose a folk art (burgundy) heart with a handcrafted
wire hanger or a red heart with a red ribbon hanger.

Your Keepsake will be shipped with
the hand made gift tag of your choice.




$9.99 each
$4.00 shipping in the usa



click here to return to my home page