Handcrafted & Personalized Ornies

Primitive Folk Art is a versatile style that is related to naive art. It has
a rough, simple texture that blends in with antique and modern decor.

All of my Folk Art Ornaments are individually hand cut and stained with lots
of love and care. Every one will be slightly different, creating a one of a kind
personalized little piece of art that will be treasured from generation to generation.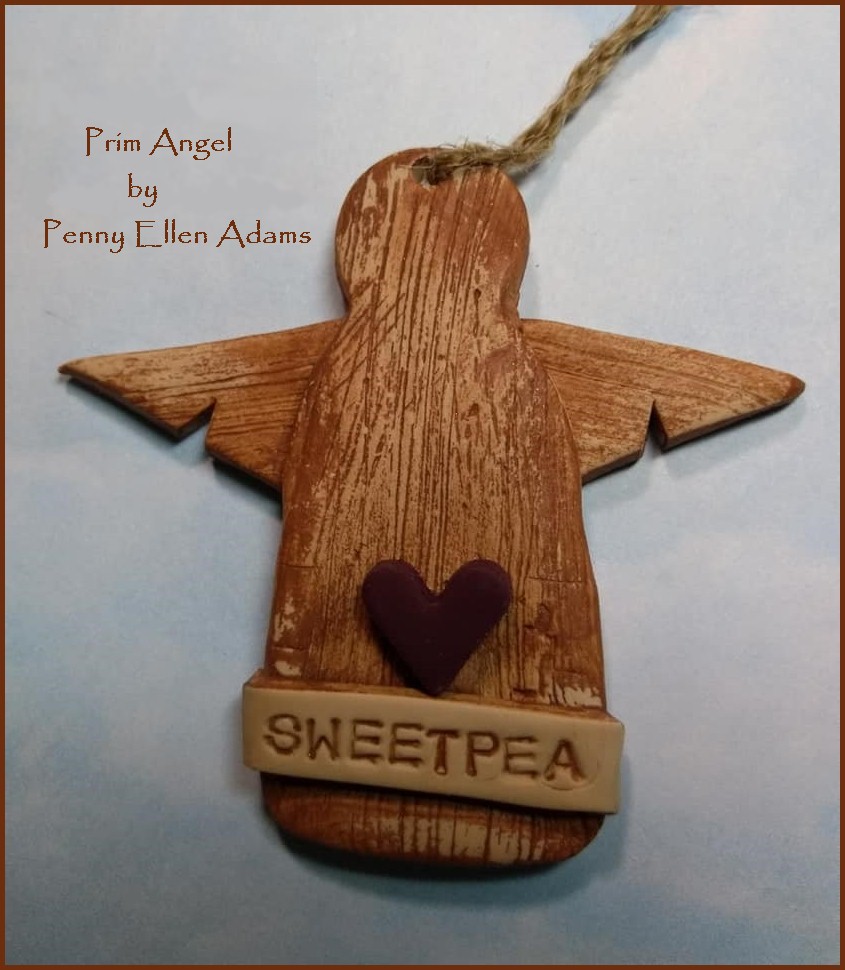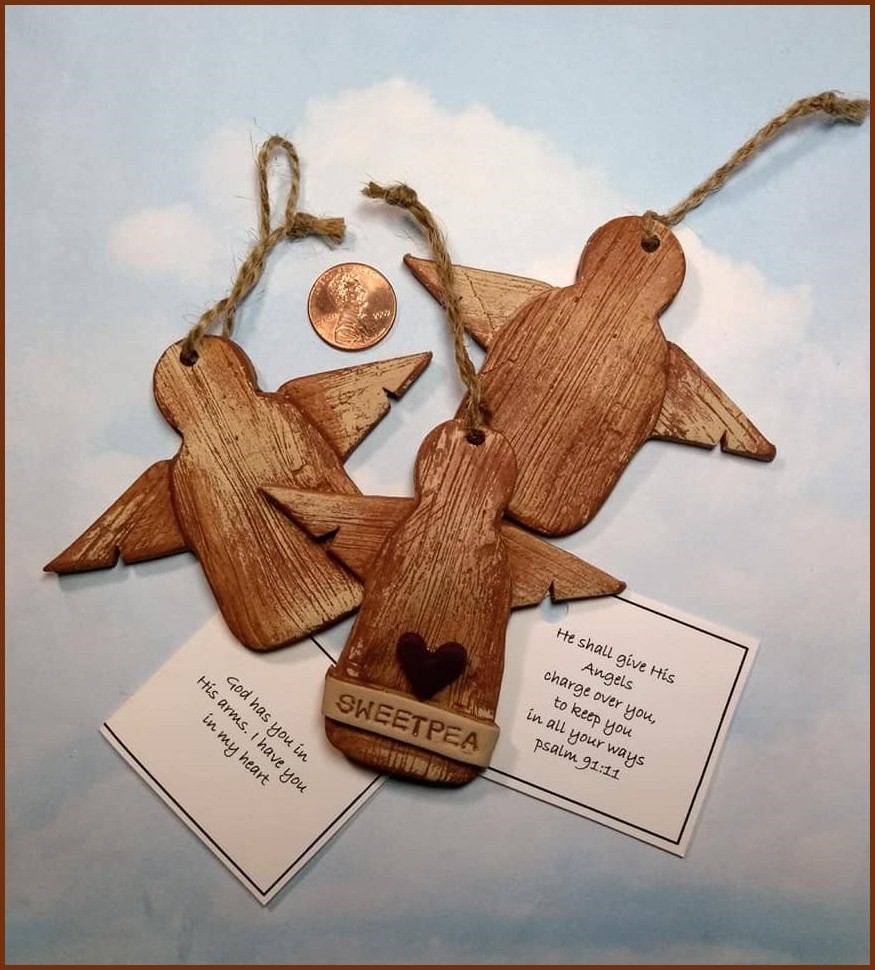 The banner on the front of your Angel, Round or Heart shaped Ornament
will be hand stamped with a name or last name of your choice. I will hand stamp
a date or year on the back upon request. Personalization is always free.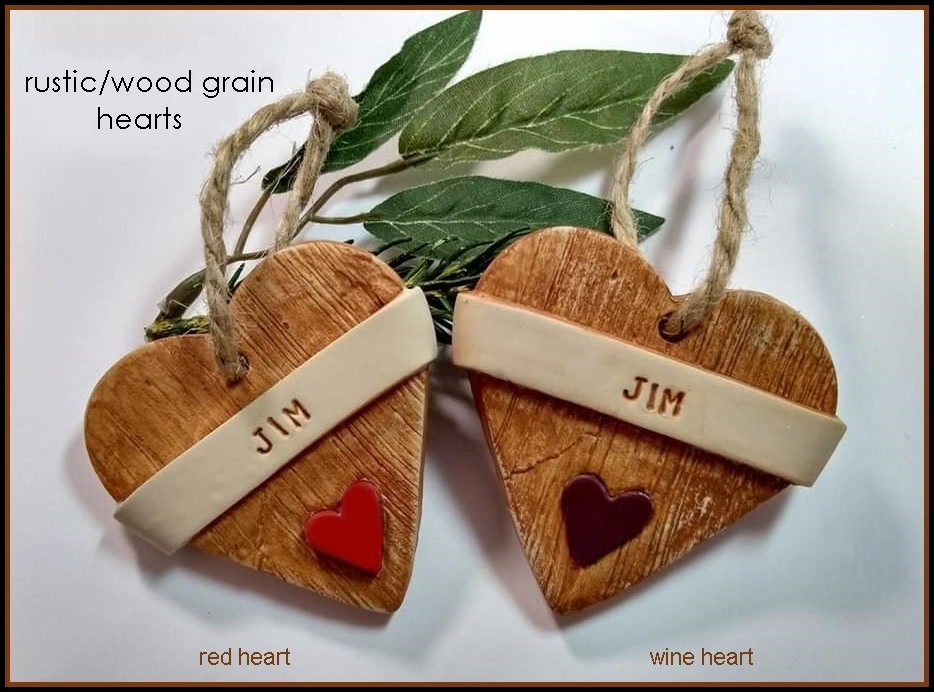 Paw Print Ornies are cut by hand and will not be a perfect square.
And the stain varies on the prim paw ornie due to being hand stainded.

Mini Star, Round or Gingerbread Boy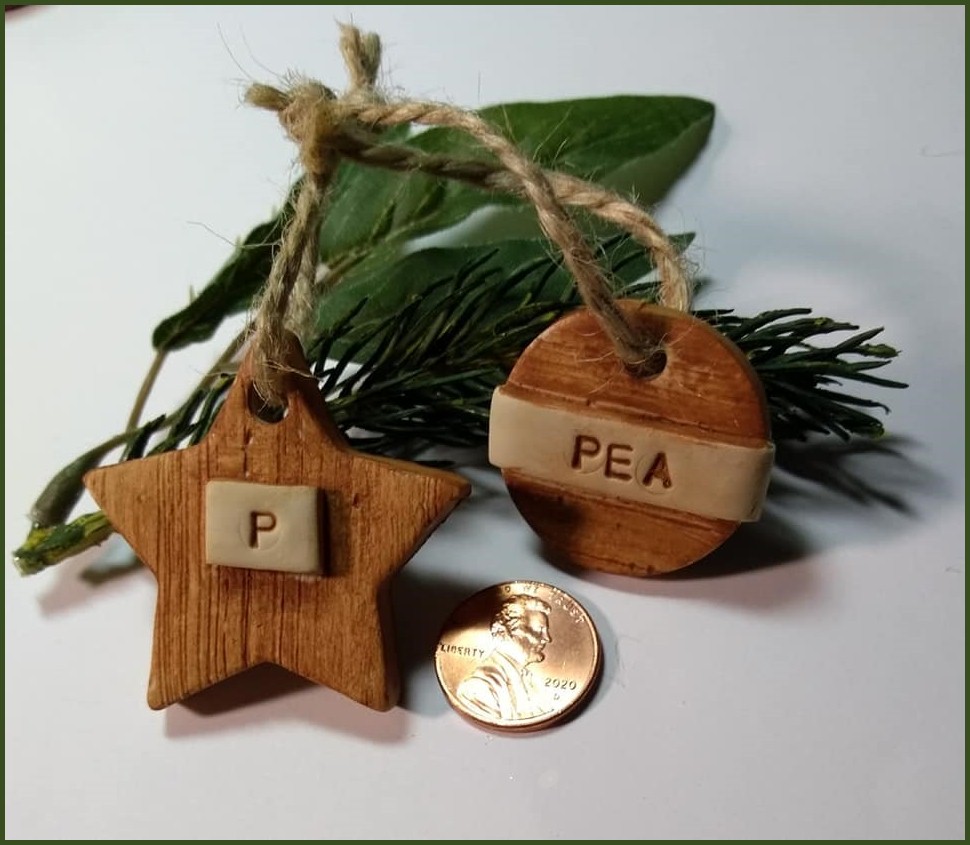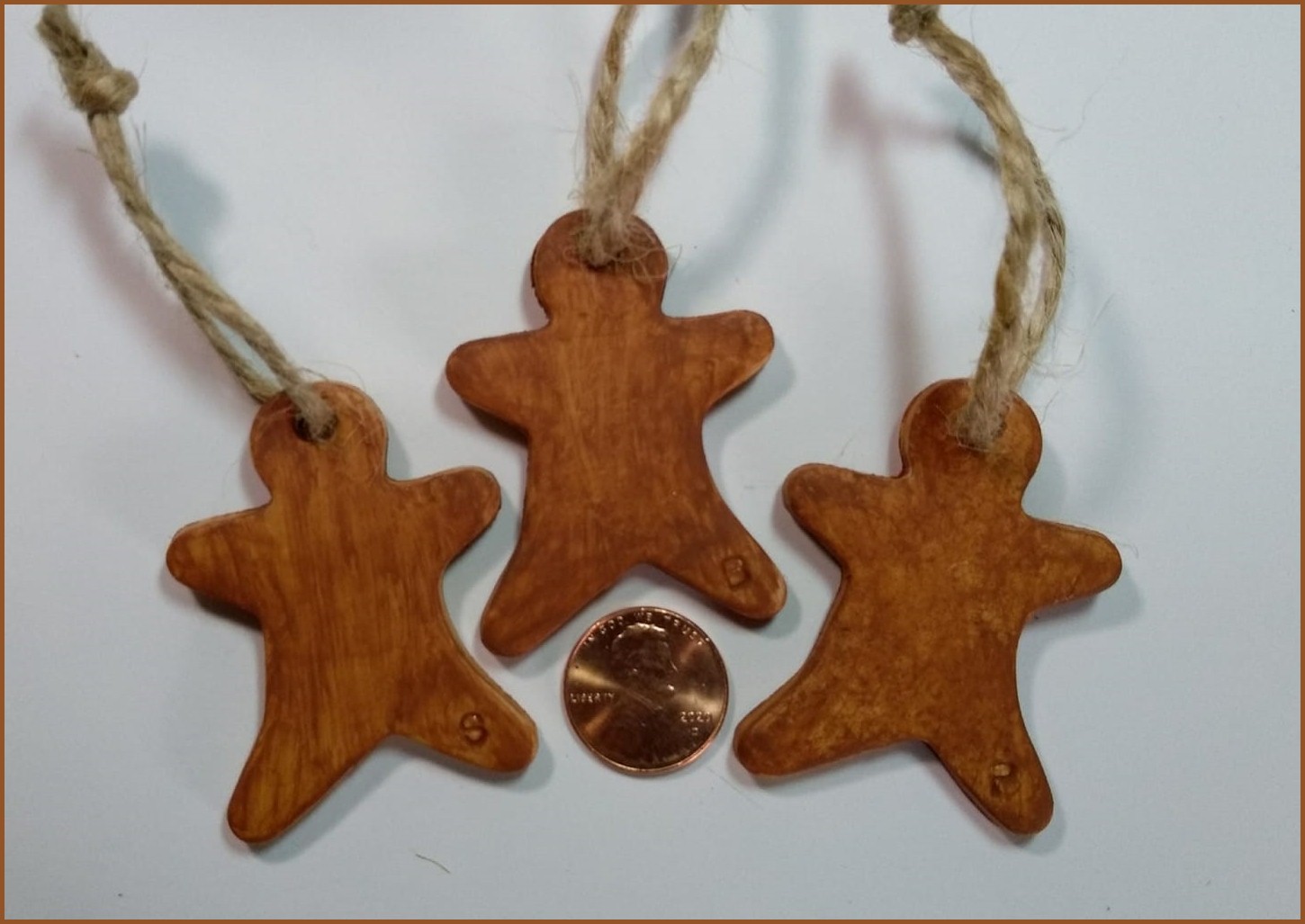 Mini Gingerbread or Star can have one hand stamped
initial or number. Round Mini can have up 5 letters.

Prim Name Tags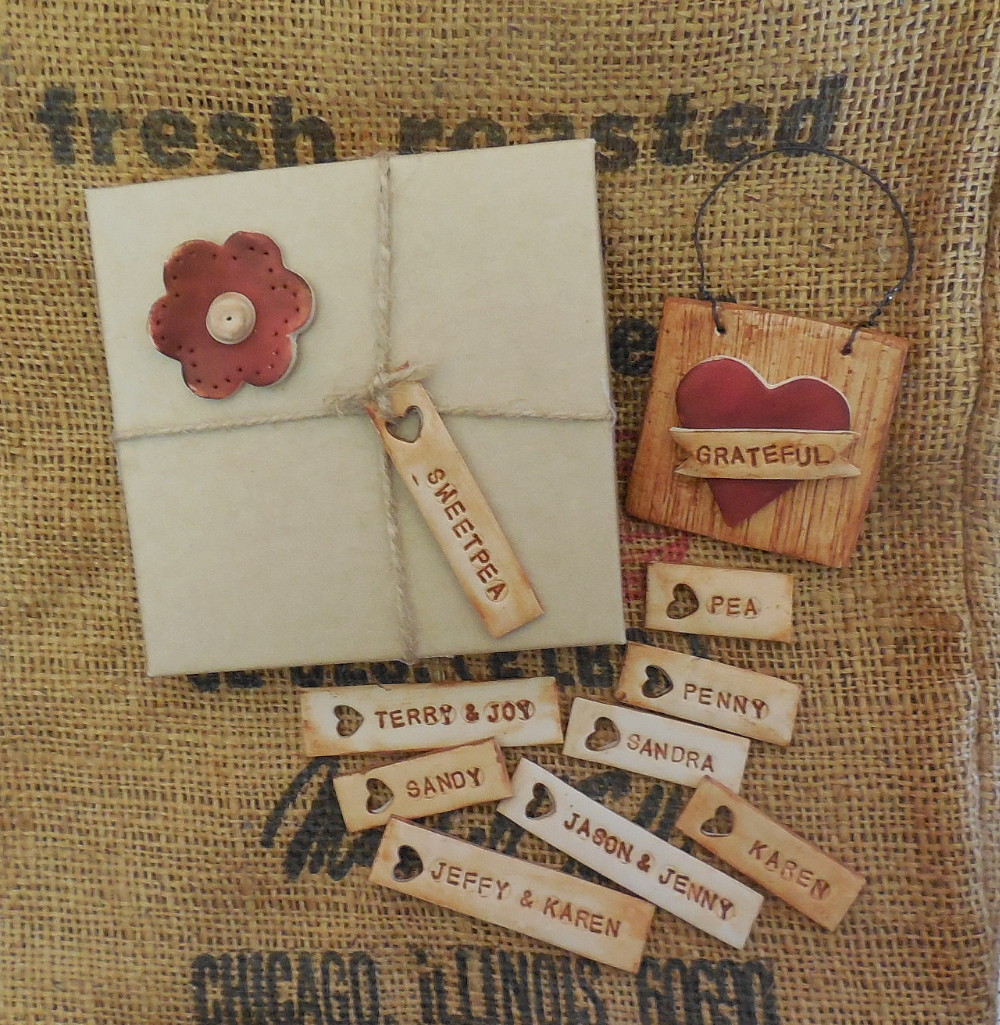 These name gift tags are cut by hand, and will not be a perfect
rectangle. Stains vary on each prim round or rectangle gift tag.
- - -
All the lettering is aligned by eye. They are stamped and stained
individually by hand. This is not an exact process, therefore, the
inexactness is part of what lends originality to my work.
- - -
Personalized Prim Angel (approx. 3"}
$20
Paw Print (Black or Prim)
$18
Prim Heart or Star (approx. 2")
$15
Star or Round Mini Ornie/Gift Tag (approx. 1")
Prim Rectangle Name Tag
$8
Mini Gingerbread Boy
$5
- - -
To place an order please contact me at:
usa.sweetpea@yahoo.com
and I will create an invoice for you via PayPal
If you do not have a PayPal account, PayPal will give
you the option to pay with your credit card.
- - -

click here to return to my home page