PRECIOUS KEEPSAKE ORNAMENTS!
great for baby shower, newborn, infant & children of all ages!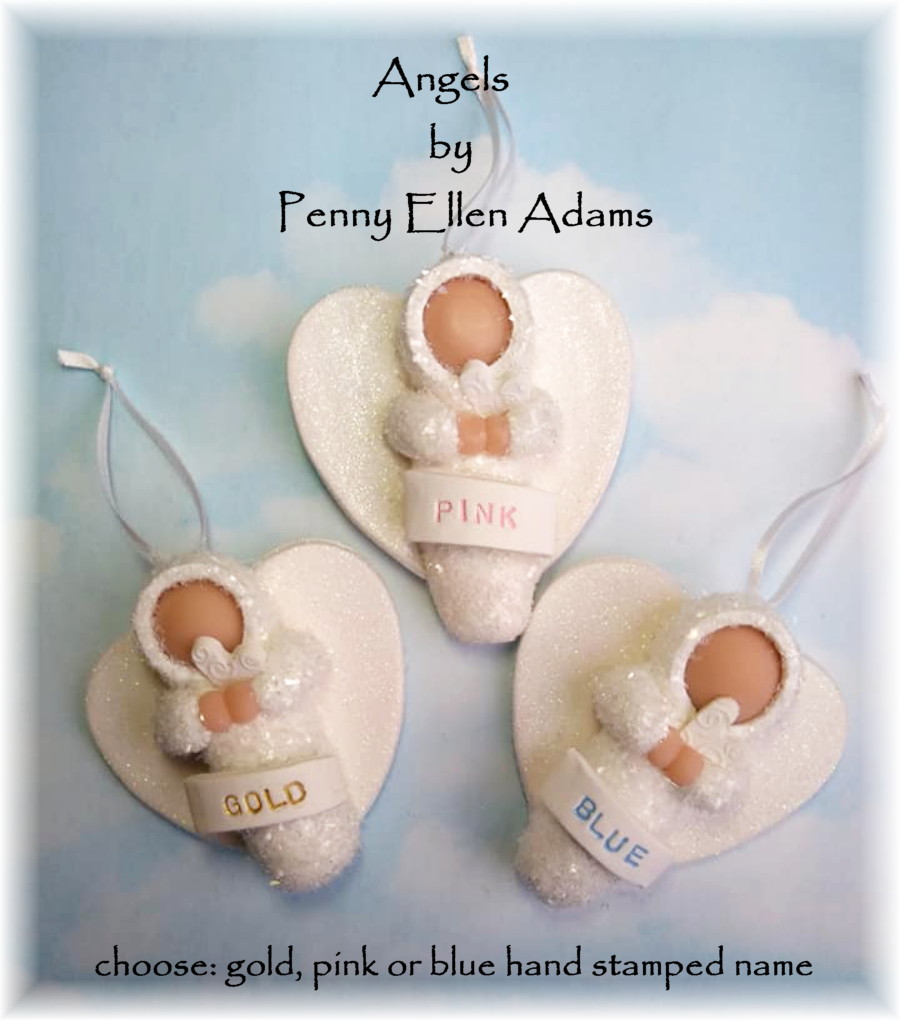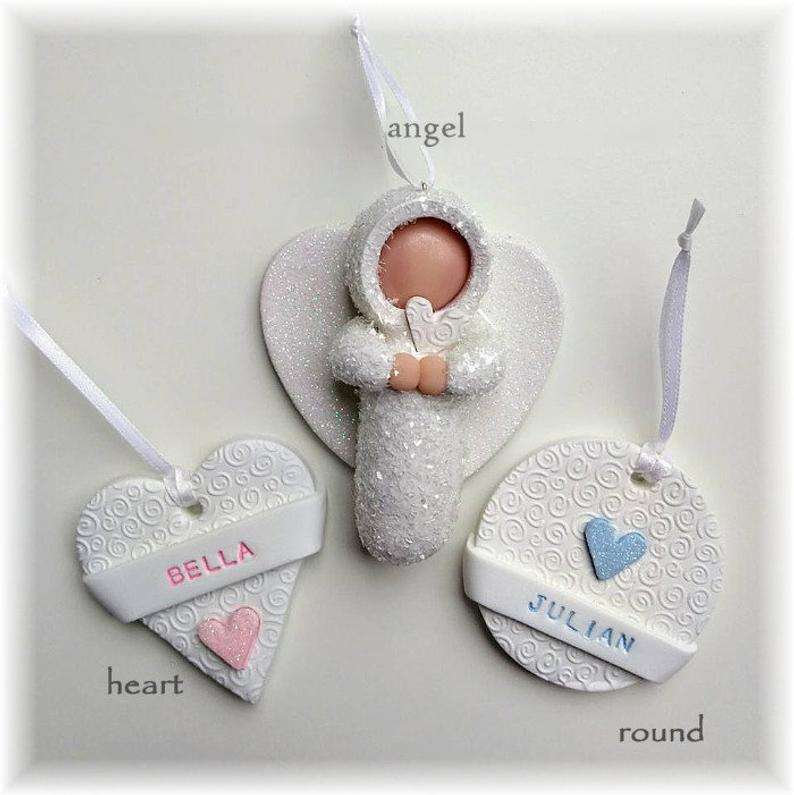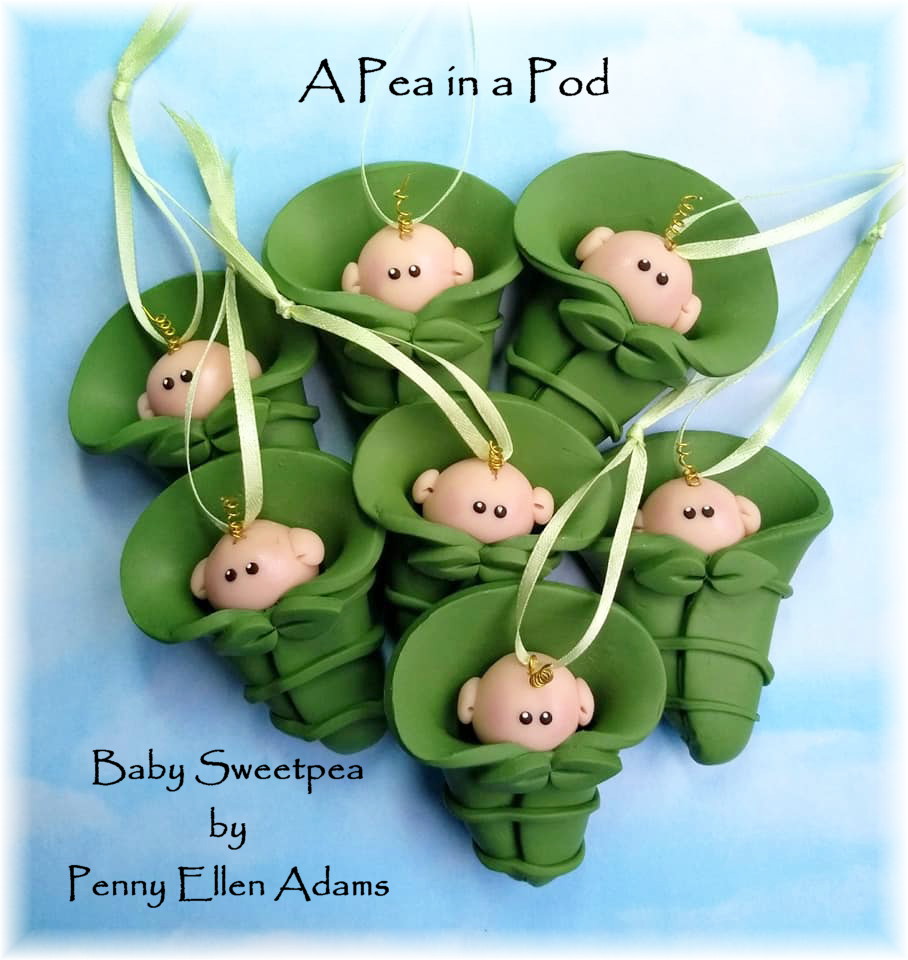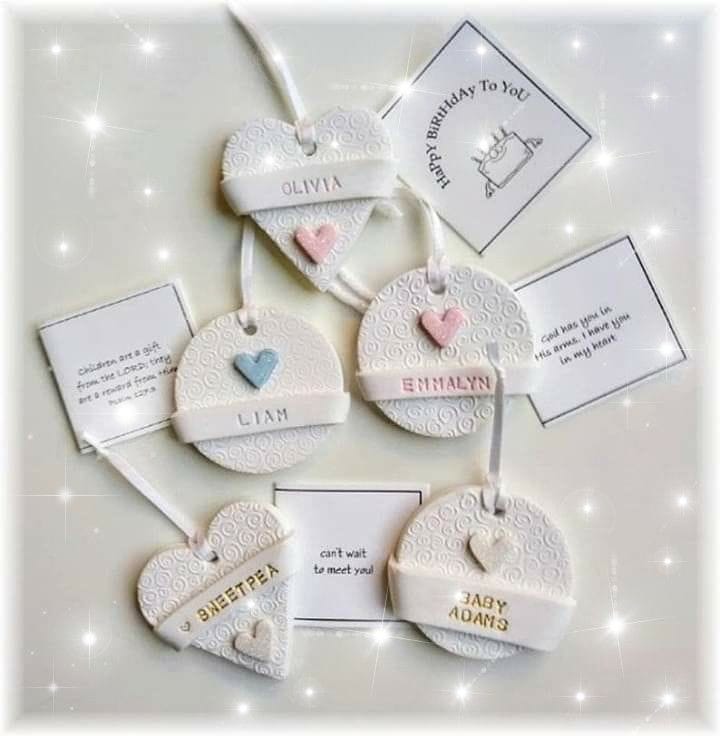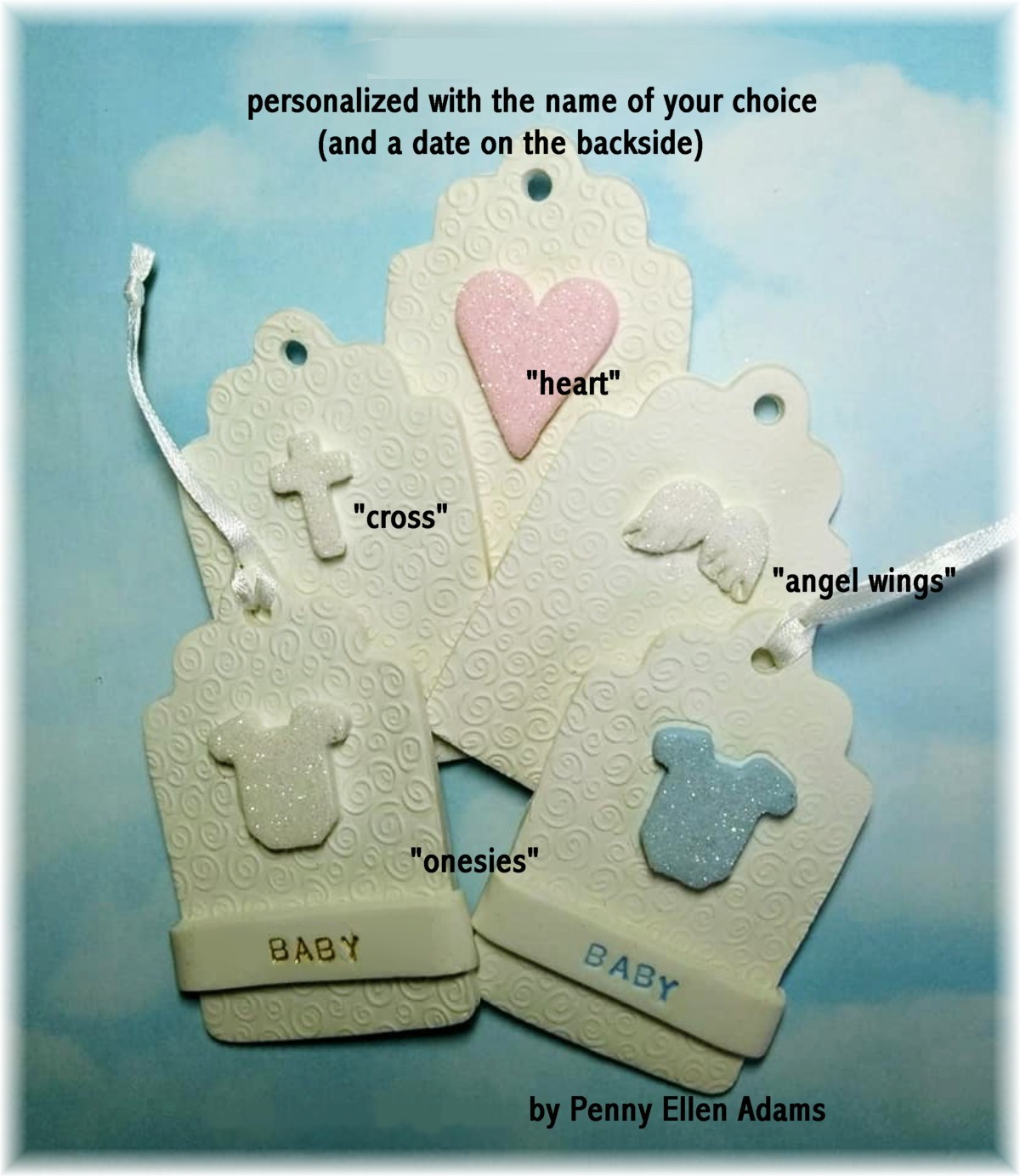 My hand sculpted, personalized Keepsakes are a perfect way to remember any
special time of life from baby shower to bereavement and all of life in-between.

I design, create and hand decorate my Keepsakes by prayerfully asking God to give
me ideas and He does. I am convinced that is the reason they are so loved by all of my
customers and the people who receive them as gifts for more than a quarter century!

All of my "Angels" and "Baby Sweetpea's" are individually hand sculpted with lots of love and care. I put hours
of work into each one making sure they are the highest quality Keepsakes. Every one
will be slightly different, creating a one of a kind little piece of art that will give lasting
memories to be treasured from generation to generation. You can request a blue, pink,
or white heart for your precious baby angel keepsake ornament to hold in it's hand. Plus
your choice of a hand stamped front banner or a backplate with the name and/or year.


My heart or round shape keepsake ornaments are cut out with cutters I've had
custom made. I will hand stamp a name on a hand cut banner and a date on the back.

The lettering is aligned by eye. They are stamped and stained
individually by hand. This is not an exact process, therefore, the
inexactness is part of what lends originality to my work, as opposed to
the cookie-cutter look of machine made pieces that are mass produced.


----------------------------------------------------------------

Heart, Round or Breadboard Oraments
$15.00 ea.
Hand Sculpted Baby Sweetpea's [a pea in a pod]
$25.00 ea.
Hand Sculpted Angel Keepsake Ornaments
$40.00 ea.
[with a handmade gift tag]

----------------------------------------------------------------

To place an order please contact me at:
usa.sweetpea@gmail.com
and let me know what you would like to purchase.
I will create an invoice for you via PayPal and email it to you.
If you DO NOT have a PayPal account, PayPal will give
you the option to pay with your credit card.


click here to return to my home page