"LITTLE ANGELS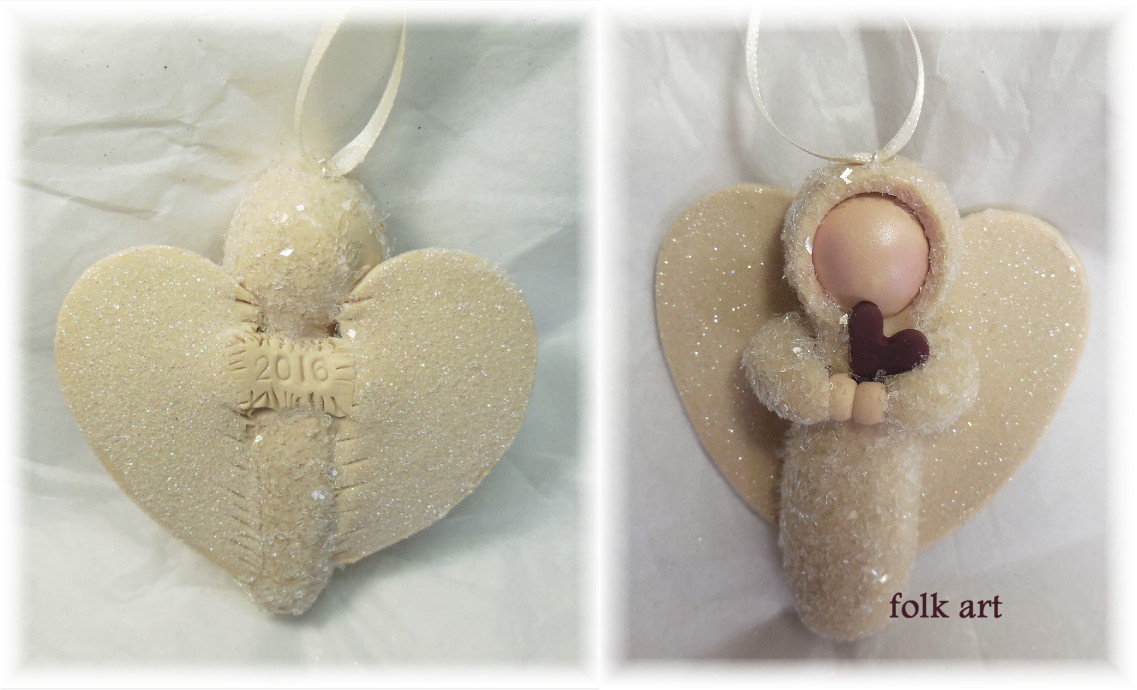 back plate personalized with your information

Although I use the same technique on every ornament, please keep in mind that each one is
individually handmade and will be a little different from the keepsakes you see pictured.
After they are cured, I sprinkled the bunting with "diamond dust" to make it twinkle
like stars! I handcraft the back plate and will personalize it with a name and/or date.

"FOREVER FLOWERS"



Dried flowers can be embedded in the clay to commemorate any
special occasion or it will make a very thoughtful memorial keepsake.
I will use YOUR fresh flowers OR flowers you have saved for years. I can
also purchase flowers from a local floral shop and dry them for your keepsake.

I also can embed dirt or sand from a destintation wedding, vacation,
sporting events or any other place that has a special meaning.


« « « PLEASE NOTE » » »
Each Angel is approximately 3-1/2" tall and is very lovingly
hand-sculpted. I do not use any moulds or store bought parts,
therefore, no two will ever be exactly alike ... this is what makes every
Keepsake Ornament a special little piece of art to be treasured forever!!!

Any form of grief or loss of a loved one is such a sad time for the ones left behind.
My memorial angels are a very thoughtful personalized gift for those
who have suffered from a loss of a baby and infant death. When it is a time
of grieving, people love to have a tangible lasting memory of their lost loved one,
and a personalized, handcrafted keepsake ornament are a very thoughtful gift.


personalized, quality gifts from expectant mother to
bereavement and all of life in-between!
*** not found in a shop near you ***

Choose:
Folk Art or White Bunting
Facial Complexion

Each Keepsake is shipped in a gift box
along with the handmade gift tag.

***
For further information email me at
usa.sweetpea@gmail.com
***