CUSTOM KEEPSAKES:
{ the most cherished gifts of of all }
*** *** *** *** ***
ANGEL HOLDING A "FOREVER FLOWER" HEART


Dried flowers can be embedded in the heart to commemorate any
special occasion or it will make a very thoughtful memorial keepsake.
I will use YOUR fresh flowers OR flowers you have saved for years. I can
also purchase flowers from a local floral shop and dry them for your keepsake.

I also can embed dirt or sand from a destintation wedding, vacation,
sporting events or any other place that has a special meaning.

LITTLE ANGELS



« « « PLEASE NOTE » » »
Each Keepsake is approximately 3" to 3-1/2" tall and is very lovingly
hand-sculpted. I do not use any molds or store bought parts,
therefore, no two will ever be exactly alike ... this is what makes every
Keepsake Ornament a special little piece of art to be treasured forever!!!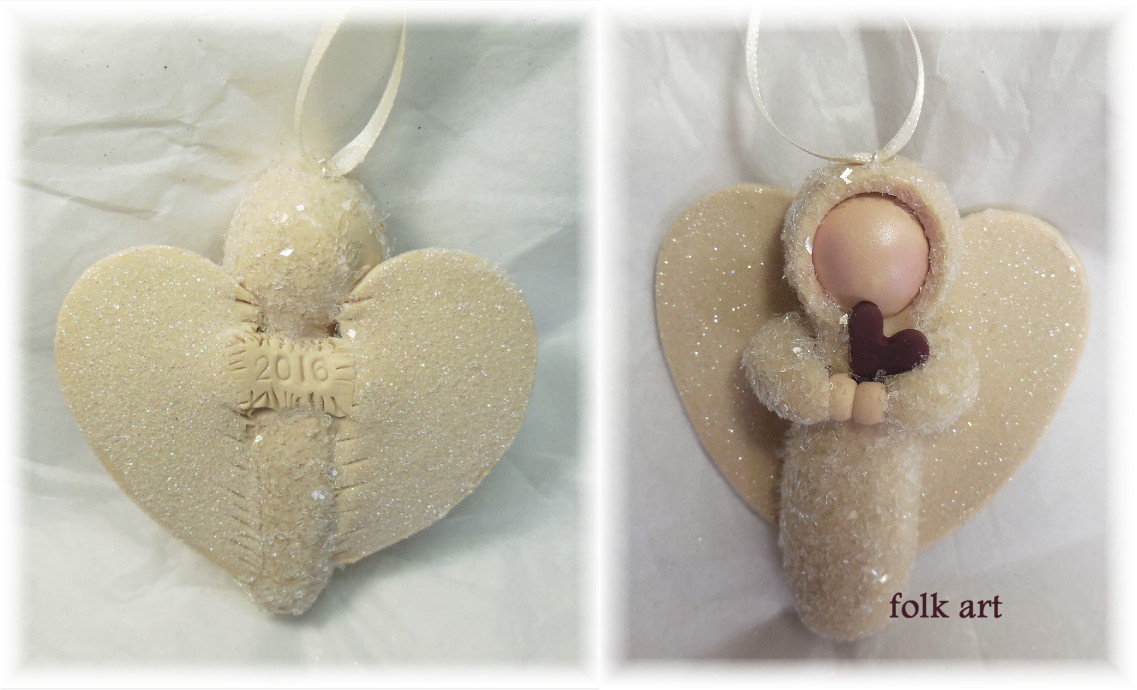 back plate personalized with your information

BABIES IN A BLANKET


Although I use the same technique on every ornament, please keep in mind that each one is
individually handmade and will be a little different from the keepsakes you see pictured.
After they are cured, I sprinkled the bunting with "diamond dust" to make it twinkle
like stars! I handcraft the back plate and will personalize it with a name and/or date.

A PEA IN A POD
{everybody loves these veggies!}



CUSTOM BACK PLATE



INITIAL PEAPODS: SCULPTURE or ORNAMENT



"Initial Peapods" sculptures and ornaments are totally hand-sculpted with no molds
ever being used. They make great "toppers" on a cupcake, muffin or wedding cake.
Great one of a kind custom engagement, wedding or anniversary gifts.

*** *** *** *** ***

personalized, quality gifts from expectant mother to
bereavement and all of life in-between!
*** not found in a shop near you ***

*** *** ***
Each Keepsake comes with a gift tag and will be shipped in a kraft box.
*** *** ***

Got questions? email me at:
usa.sweetpea@gmail.com